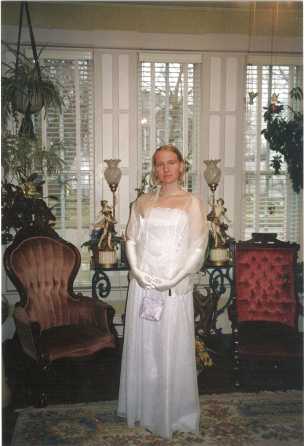 This is me in my senior prom dress. Click it to see a bigger version.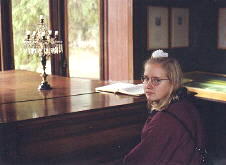 This is a picture of me sitting at one of Richard Wagner's pianos in the Reuter-Wagner villa at Eisenach, Germany, in October, 1995. You must excuse me, I was young and dorky. I'm pretty sure I had just woken up, too.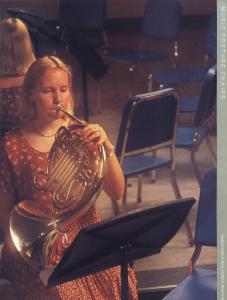 This photo of me playing the french horn appeared in the Wenger Corporation 1998-99 catalog.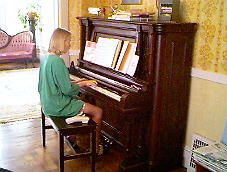 And here's a picture of me playing my piano, a 100-year-old upright grand that was formerly at Trinity Lutheran in Hudson. My dad lurked downstairs and took this picture of me in my pajamas while I was trying to play some Beethoven.